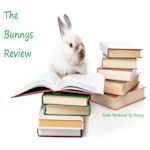 Today's stop on the big Spook House Blog Tour…an incredible review from The Bunny's Review! Here's an excerpt:
"Anyone that loves the horror/thriller genre should read this book.  I admit that this is my first Michael West.  It will not be my last!"
And the bunny goes on to give the novel 4 Stars…er…Carrots!
And pick up your copy of Spook House here!
Tomorrow's stop…Splash of Our Worlds!